Overview
Verdentum's technology solutions allow organizations and individuals to launch, coordinate, and track impact on development sector projects and projects with a rural-focus.
From multi-million dollar high-impact projects to local volunteer campaigns, Verdentum presents easy solutions that allow everyone from the rural end-beneficiary to the global executive in each organization to be integrated on one online and mobile platform to enhance performance and ultimate impact. From agriculture to gender to climate change, Verdentum is leading the way that organizations and individuals can work with their teams, field implementers, and volunteers to create massive impact. Verdentum provides the technology you need to address some of the world's most pressing issues.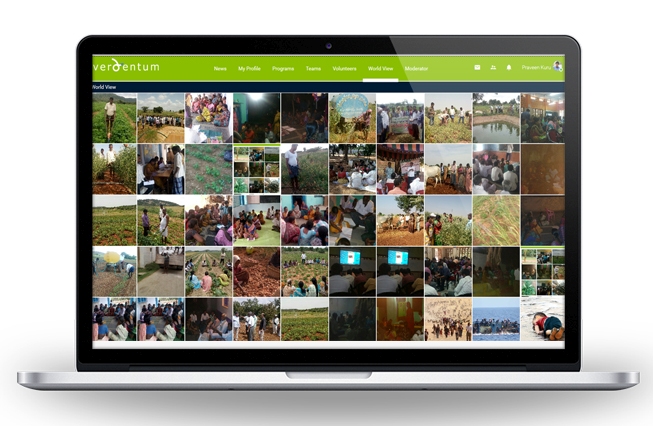 How it works
Organizations and groups can create programs—defining exactly what participants will be reporting during the program. Participants can use our app to simply input data requested, along with pictures and time spent, while they are working and click upload. With data streaming in from participants globally, there's a clear snapshot of everything happening on a project, in real time. Live data from the field helps you measure and evaluate progress and make more efficient decisions. Participants can keep track of everything they've done—from hours spent to data uploaded as part of a project. Real data, real impact.